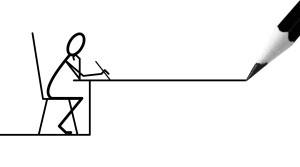 Last Will and Testament
While all of us may not have a French chateau or collection of antique door stoppers to pass on to the next generation, everyone should have  a Will.  Whatever the size of the estate, most of us place the most value not on the personal belongings or money we leave to loved ones, but rather on the ability to name the people who were most valuable to us during our lifetimes.
In its simplest form, the will provides you with the opportunity to set out who will receive your estate as well as who will direct the administration of your estate.  In Florida, the person who makes the will is called the Testator while the person who administers the estate is called the Personal Representative.  In other states the Personal Representative is called the Executor. Your will may also accomplish more complex estate planning goals by creating trusts for minors, spendthrift beneficiaries, or beneficiaries who require public assistance to pay for their care.